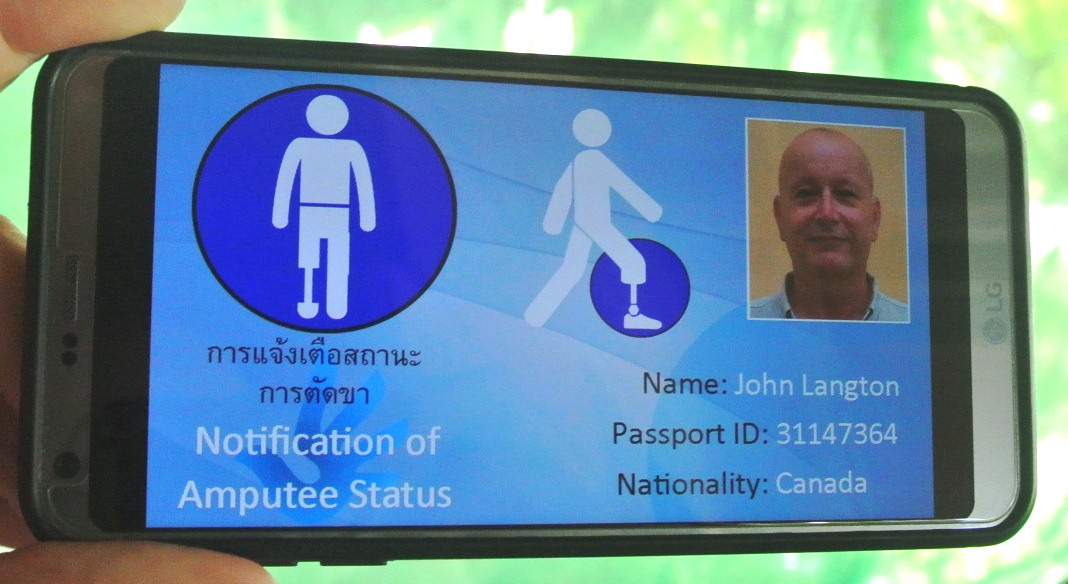 An Amputee e-card is a discreet way of informing someone of your Amputee status without having to physically show them or explain whilst other people are nearby.
Many amputees are comfortable to display their prosthetic in public, whereas many others are not.
As an amputee you will be aware that an e-card could prove useful in numerous expected and unexpected situations. Airports and Travelling Abroad are just two way an e-card can prove its worth.
Below knee Left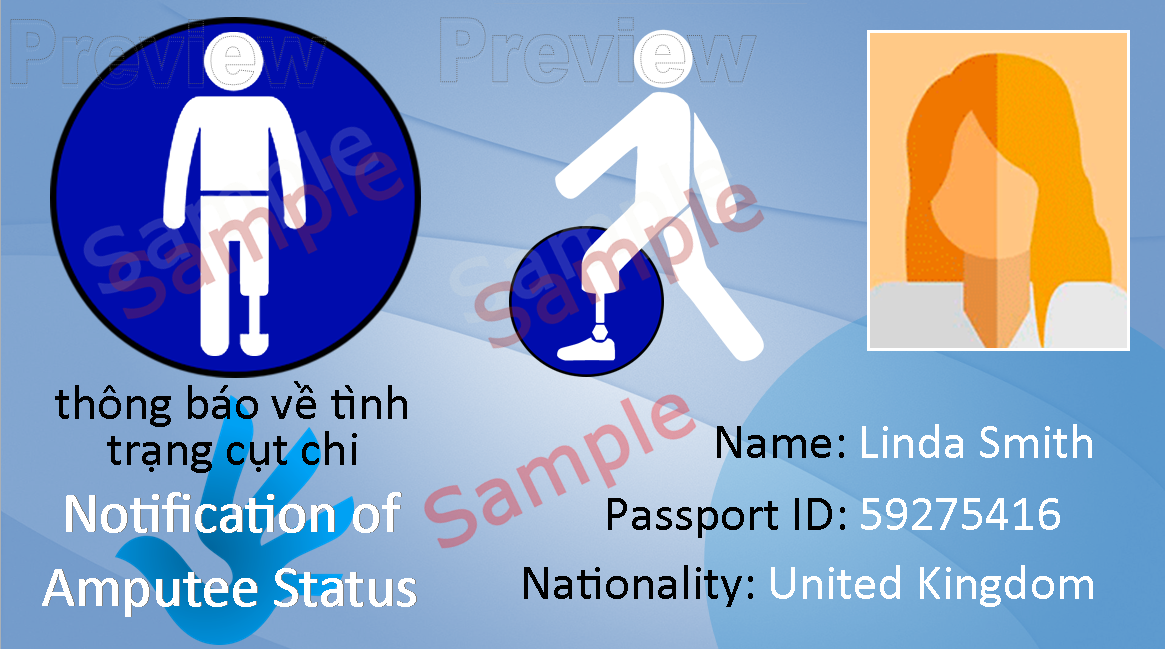 Sample shows Vietnamese as Notification of Amputee Status
Below knee Right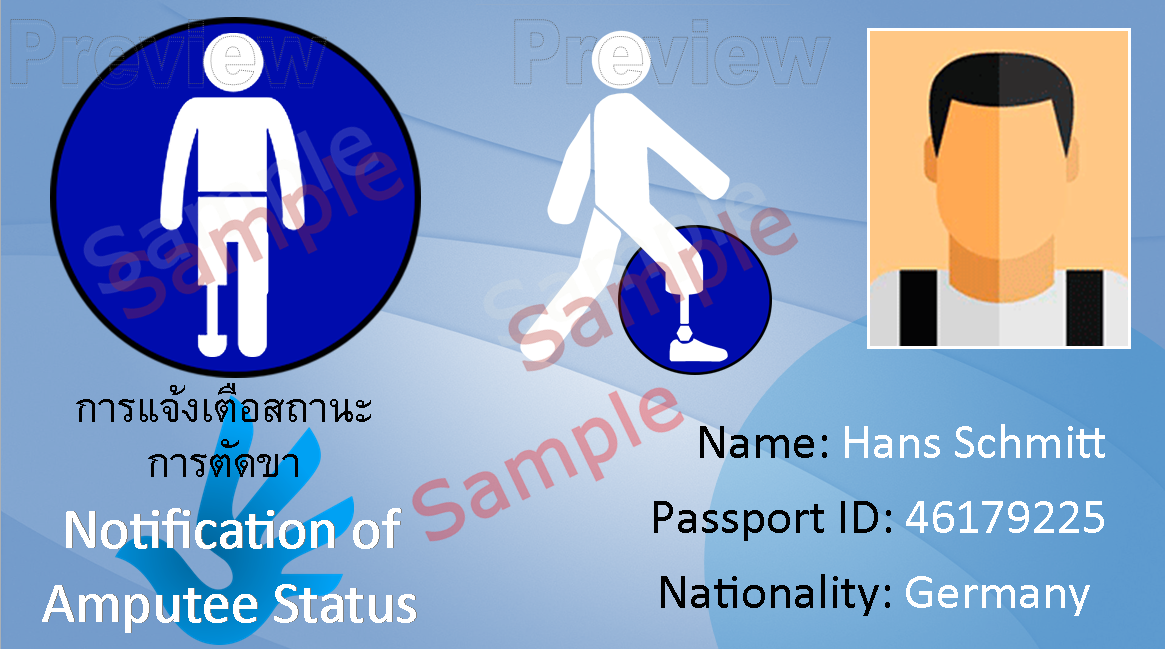 Sample shows Thai as Notification of Amputee Status
Above knee Left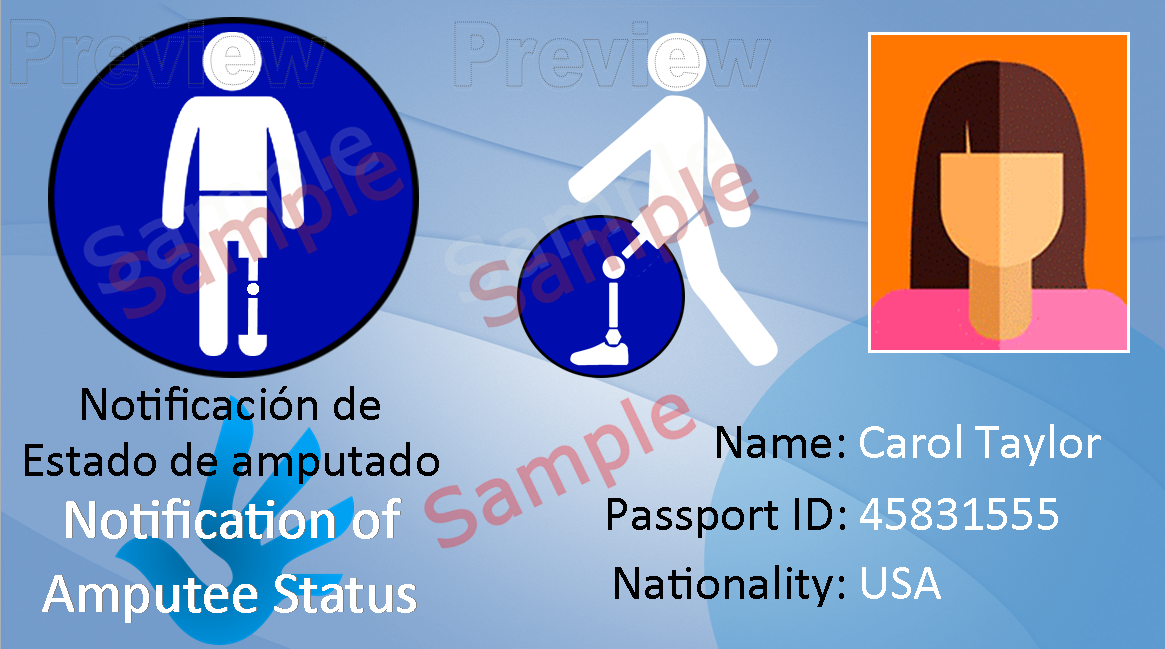 Sample shows Spanish as Notification of Amputee Status
Above knee Right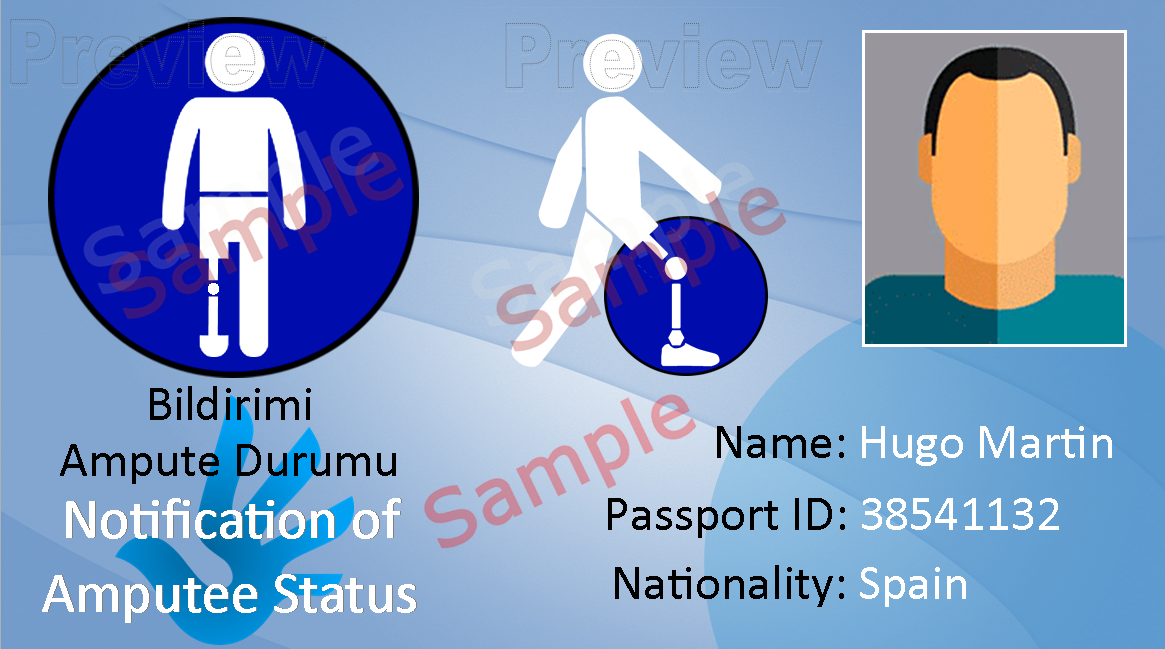 Sample shows Turkish as Notification of Amputee Status
Copyright Concept / Design 2019-2021 ©Amputee e-card